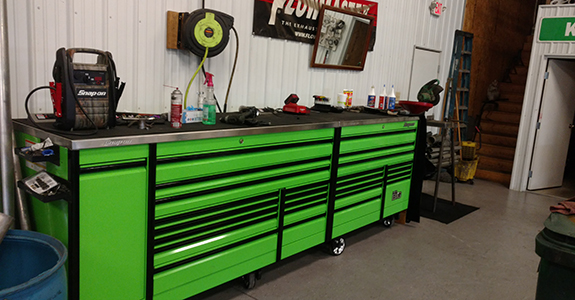 Tires, Brake Service, & Other Maintenance Jobs
Your tires are the only thing separating your vehicle from the ground. Ensuring you have tires that are properly treaded, fully inflated and perfectly aligned means driving a safer, more efficient vehicle down the road. In addition, having properly functioning brakes means the difference between stopping on time and stopping too late.
As a leader among shops in Milan, Gibson, Humboldt, Dresden, and Jackson, TN, Reagan's Supreme Muffler is dedicated to providing you with a wide variety of tire and brake services, to make sure this all-important aspect of your vehicle is being well cared for. Some of the services we're pleased to offer include: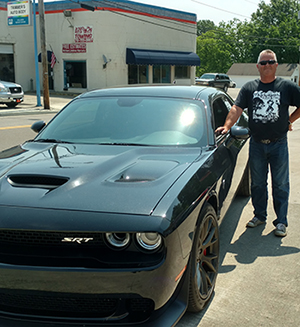 Tire installation: We install new tires properly so you can get the most out of them right from the get-go! We'll make sure they're appropriately installed and that your camber, caster and toe are all ideal for maximum longevity.
Tire balancing: Maintaining appropriate tire balance is critical in keeping wear and tear of your tires low and ensuring they wear evenly over time. We can measure and balance your tires at any point during their life to make sure you're maintaining perfect balance.
Tire rotation: Periodic rotation of your tires is critical in promoting even tread wear. We can assist you in determining wear patterns and swapping appropriate tires for a sustainable approach to maintaining the set you have.
Flat tire repair: Flat tires can occur for a number of reasons—namely due to road debris. If you encounter a flat, bring it to us! We're adept at locating the source of the flat, patching the puncture and getting you back on the road quickly and safely.
Brake services: If your brakes are squealing or don't have the stopping power they once did, it's likely time for brake service. We'll replace your pads and shoes and get your brakes back into top functional condition.
Brake repair: Warped rotors or damaged calipers can occur if your brakes have been ridden too hard for too long. We can repair these damages to restore your brakes to a safe level of functionality. We're the local leaders for brake repair!
Oil changes: Changing your vehicle's oil at regular intervals is the single most important thing you can do to promote longevity and lessen the risk of friction under the hood. We can assist you with oil changes, lube and filter changes, and more to breathe new life into your engine and keep it functioning safely between service calls.
For the most complete brake and tire work in Milan, TN, choose Reagan's Supreme Muffler. Our depth of experience and wide breadth of capabilities has positioned us as the premier provider of brake and tire services, as well as other general automotive services.
For more information about our brake or exhaust capabilities or to set up an appointment with our shop today, please contact us at 731-686-1640.